How Do I Reset My RAM 1500 Check Engine Light?
As you'll soon see, it's pretty easy to reset the check engine light on a RAM 1500. But if you're looking to drive with confidence on Kansas City roads, you'll want to know what caused the check engine light to turn on in the first place. The service experts at Lee's Summit Dodge Chrysler Jeep Ram can help you both diagnose the cause of your check engine light coming on and reset the light manually if needed. Feel free to schedule service or read on to learn how to diagnose and fix this issue yourself!
Why Is My Check Engine Light On?
Why is the check engine light illuminated on your RAM 1500? There are plenty of reasons. One simple reason is that your gas cap isn't secured tightly in place, or your RAM 1500 has a dysfunctional solenoid (the component connecting the car battery to the ignition switch).
In any case, if your RAM 1500's check engine light is on, you don't want to just reset it. You'll want to first determine what's going on.
1. Confirm It's Actually the Check Engine Light.
It may seem silly, but there are tons of lights and indicators on Dodge, Chrysler, Jeep, and RAM vehicles. Your service light may be on. Of course, you'll want to consult your vehicle's owner's manual to identify which lights are which.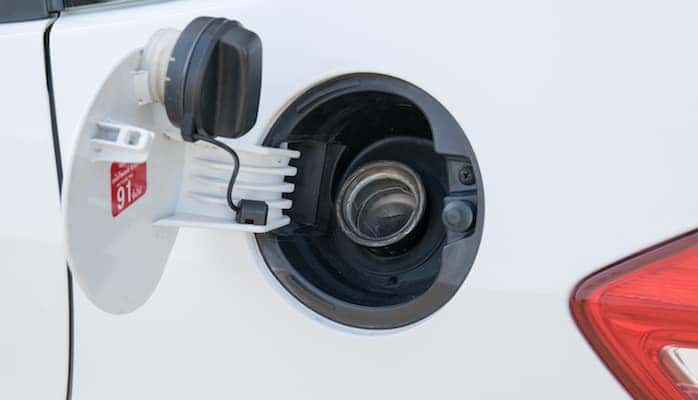 2. Check Your Gas Cap.
This is the most common reason a check engine light comes on. It's an easy fix, too. Simply access the gas cap, remove it, and replace it. Then make sure it's seated in place. Follow these easy steps to resetting your check engine light, and you should be good as gold.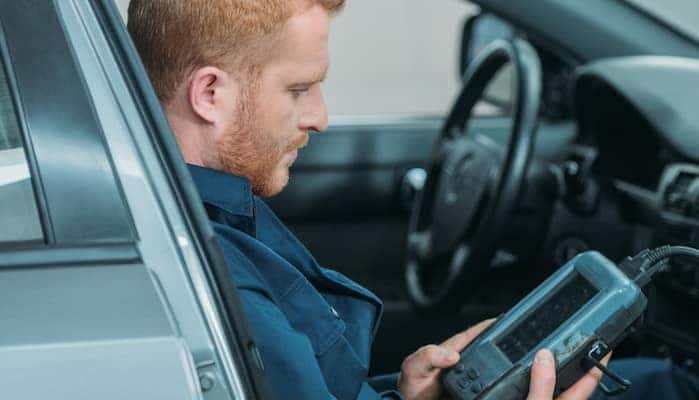 3. Check the Codes.
There are plenty of error codes generated by your RAM 1500's computer that can pinpoint exactly what's causing the check engine light to appear. If you have any questions about the error codes on your RAM 1500, you can purchase an automotive diagnostic scanner. However, we suggest you consult the experts at Lee's Summit Dodge Chrysler Jeep Ram.
How to Reset Your Check Engine Light: Step-by-Step
Now that you've confirmed this is in fact the issue, how do you reset the check engine light on a RAM 1500? It's a pretty easy fix! Follow these simple steps:
Disconnect the negative cable from your RAM 1500's battery.
Wait twenty minutes or so.
Reconnect this negative cable.
Voila! You're there. Your RAM 1500's computer should be reset. In older models, you may need to drive your truck fifty miles or fewer to reset your computer. Keep in mind that since you've disconnected a cable from your vehicle's battery, your RAM 1500's security system or Uconnect® system might reset as well.
Still Need Help Resetting Your Check Engine Light?
New vehicles – heck, even some older ones – feature complicated computer systems under the hood. Independence DIYers might have some trouble diagnosing issues, then. Don't worry – Lee's Summit Dodge Chrysler Jeep Ram has your back. If you encounter RAM 1500 service issues on your new or used pickup truck, simply use our schedule service form to get started, or you can complete the "Contact Service" form directly below. While you're at it, be sure to explore our current service specials to find some of the best deals on maintenance in the Blue Springs region.
More Service Tips from Lee's Summit Dodge Chrysler Jeep Ram
Transmission fluid lubricates the components in your vehicle's transmission. You need to check your transmission fluid on a regular basis, so that your car easily shifts gears on Independence roads. In order to check your transmission fluid, you'll need to: Turn your Chrysler, Dodge, Jeep, Ram on. You'll want to warm up the engine. Locate the transmission fluid…

Why are your brakes making a grinding noise? Your brakes may be at the end of their life cycle. You'll want to find out as soon as you can – otherwise, you risk an accident on Kansas City roads. Learn more about brake sounds here at Lee's Summit Dodge Chrysler Jeep Ram. Service Specials Mopar Brakes Contact Us 1. Your Brake…

Contact Us Changing the key fob battery for your Chrysler Pacifica or Chrysler 300 is easier than you might think! In fact, it takes just a few minutes. Here are the things you'll need: Your Chrysler key fob, thin but sturdy nail file, and a new battery. Ready to go? Follow the steps below to…