How to Take the Doors off Your Jeep Wrangler: A Step-by-Step Guide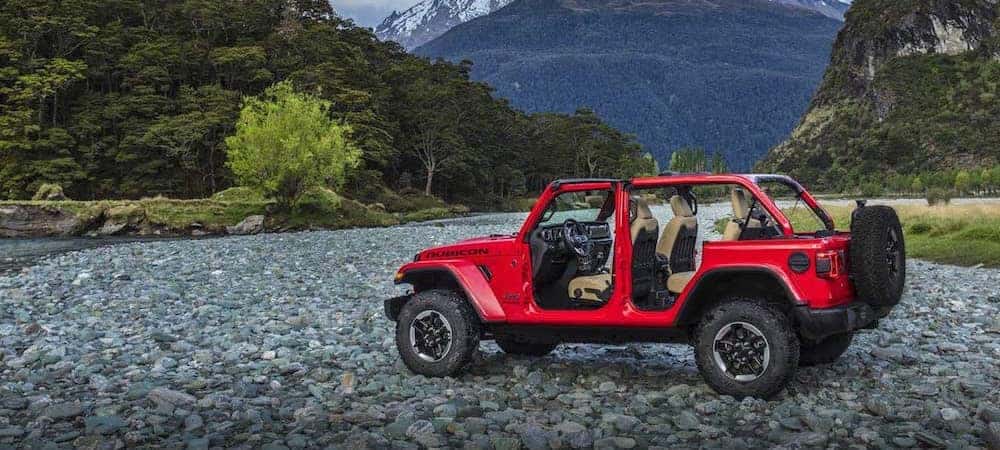 Did you know that no matter what Jeep Wrangler configuration you choose, you can remove its doors? Whether it's a new or used model, the Jeep Wrangler is the perfect ride for Kansas City thrill-seekers who are looking for adventure around every corner. For an enhanced off-roading experience, the Wrangler features removable doors that are easy to take off. If you're preparing for your next off-road journey, let Lee's Summit Dodge Chrysler Jeep Ram walk you through the process of removing the doors from the Wrangler in this step-by-step guide.
How To Remove the Doors on Your Jeep Wrangler
Before proceeding to take apart your Wrangler, be sure to roll down your windows in order to protect the glass during removal. Once that's completed, you can follow these steps:
Disconnect any power cables by removing the footwell under your dashboard or by the b-pillar by removing the clip that attaches it.
Remove the door straps by gently lifting them off the hooks.
Remove the bolt from the door hinges and gently slide the door off and away.
Once they are all off, store the doors in a safe, dry place. Before reinstalling the doors, lube the hinges; this will also help you remove the doors next time you're gearing up for a romp around Lee's Summit.
Why Would I Take the Doors off my Wrangler?
If you've never ridden in a Jeep Wrangler before with the doors removed, you may be wondering why anyone would choose to take it apart. In fact, there are a few key reasons why a Wrangler's doors are removable.
For starters, having the doors removed on a Wrangler while you're out on Independence roads or following the road less traveled heightens the experience. Jeep and outdoor enthusiasts alike love the removable panels because it helps immerse them in nature.
Another reason to remove the doors is for boosted fuel efficiency, as there is less weight to carry around while you drive.
Learn More About Jeep Wrangler Features at Lee's Summit Dodge Chrysler Jeep Ram
If you're ready to get behind the wheel of a new Jeep Wrangler, or you want to learn more about the features of this legendary off-roader, Lee's Summit Dodge Chrysler Jeep Ram has you covered: we'll keep you up to date on its colors and configurations. And should you need help with removing the doors on your Wrangler — or any other maintenance task, we have a fully-staffed service center at your disposal! Simply contact us to learn more or to set up a test drive. From Jeep doors to interest rates, we're ready to help you learn everything you need to know!
---
Recent CDJR Posts from Lee's Summit