Hottest Events Coming to Kansas City in October 2017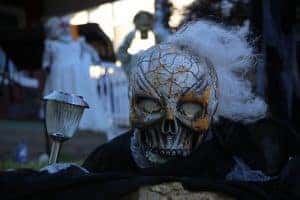 If you would like to make the most out of fall this year, you will find plenty of hot events in Kansas City to get you excited about October. From historic tours to sports events and musical entertainment, there are many events held in KC that you and your family can attend.
Murder Mystery Dinner
The monthly Murder Mystery Dinner is held on Oct. 6, in Belvoir Winery. Book your tickets and get entrance to the show, your dinner, and two drinks at the bar included. The bar is open during the entire show, and appetizers begin at 6:30 p.m. The show starts at 7 p.m., and casual dress code applies. Murder Mystery dinners are great ways of exploring history and stepping back in time. You can book it for a family reunion or special event, too.
2017 Kansas City Marathon
Held on October 21, this event is likely to attract a huge crowd coming to cheer friends or listen to live music and check out the vendors' offering. The race weekend includes 5K, 10K, and children's races.
The Great Pumpkin Chase – Independence
Taking place October 1-31, you can celebrate Halloween all month. As October is the month of domestic violence awareness, you can raise money for good cause while racing. You choose the distance and course, then set your own pace for this virtual run. A minimum of 15 percent of the proceeds gets donated to the National Network to End Domestic Violence. Registration for the Great Pumpkin Chase costs $17, and you will get a medal upon completion.
Discover Your Family History at the Midwest Genealogy Center
Join a fun night at the Midwest Genealogy Center, and learn how you can learn more about your ancestors on Oct. 13 this year. Tickets cost $20, and include a dinner, snacks, professional presentation, and participation in games. Make researching your family tree more fun by taking your relatives with you to dig deeper into your history together.
Skeeters Flea Market
The newest flea market of Missouri comes to Lathrop. You will find indoor and outdoor spaces, plenty of antiques, crafts, and food vendors. If you would like to sign up as a seller, you can get a free space if you apply quickly. Sell your collections to local people who would appreciate them, or simply have a great family day out tasting local produce and talking to like-minded people.
Chainsaw Musical
Coming to Kansas City, this event has sold out in many cities around the country. Book your tickets for shows between Oct. 18 and Nov. 4, and join the Halloween season tradition of the city, with joy and laughter, as well as a bit of fun too.
Celebrating the Halloween season early in Kansas City is a great tradition you can easily get used to. Get your family together to explore how your ancestors lived, browse through the flea markets, or join the community for a musical night. There are plenty of events to look forward to this October in Kansas City.
This photo, "Yard Skull," by Paul Sableman used under CC BY 2.0. "Yard Skull" is licensed under CC BY 2.0 by Lee's Summit Dodge Chrysler Jeep Ram.