Check Out The Top 3 Changes to the 2018 Jeep Wrangler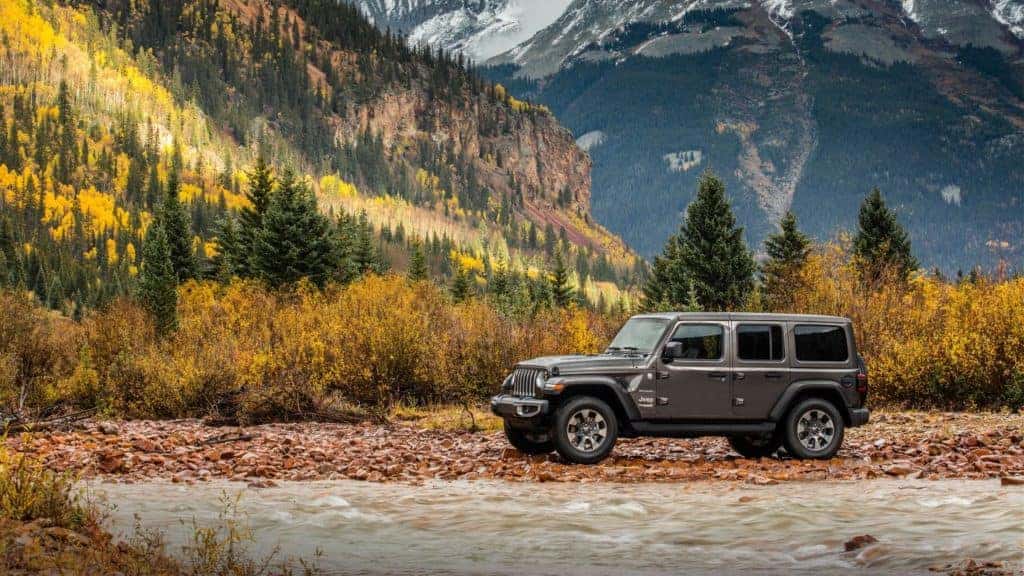 The Jeep Wrangler is one of the most popular SUVs models, year after model year. When a new Wrangler is announced, enthusiasts wait with bated breath to discover changes made to the newest model of this classic vehicle. Although current information is sparse, there is some indication the Wrangler has been refreshed for the 2018 model year to be more powerful and attractive than ever before.
If you're interested in driving one of the best SUVs on the road, it's a good idea to learn more about the newest Wrangler. Read about the changes made to the 2018 Jeep Wrangler  that you should consider when you're looking for a new SUV.
Big Jeep Style
Driving an SUV is a statement about your personal style, and this is particularly true when you drive a Jeep. Long known for its rugged appearance, the newest version of the Wrangler includes some updated style features that SUV consumers will be sure to love.
Current Wrangler owners should be pleased to learn the newest version of this vehicle will maintain its solid frame and removable roof or doors. However, it's also been revealed there is a vent behind the Wrangler's front fender that will likely help with this vehicle's aerodynamics.
Speaking of fenders, the front fenders of the Wrangler have received a touch-up, thanks to repositioned fog lights that are now on the edges.
Like most Jeep vehicles, the Wrangler is keeping the classic seven-slot grille. However, it has positioned this style feature to be more upright instead of the typical slant featured on other models. Other new exterior features include new windshield-folding hinges, updated taillights, and corner bumper steps. The 2018 Wrangler maintains its bold appearance while adding a few new, exciting exterior style options.
Engine Variety
When choosing an SUV like the 2018 Jeep Wrangler, you want to make sure you're getting the right amount of engine power. In the past, the Wrangler was somewhat limited in its engine options. With this new model, however, it's speculated consumers will be able to choose between two excellent engines, and plenty of trims from which to choose.
For most consumers, the standard Pentastar V6 engine will provide all the power they need. Fortunately, for drivers interested in a little more power under the hood, 2018 Wrangler will also offer a turbocharged, inline four-cylinder engine that has been codenamed "Hurricane." As you might expect, this hurricane engine boasts big power, and it may offer as much as 300 horsepower.
Whichever Wrangler engine you choose, you should be able to choose between either a manual or an automatic transmission.
Infotainment
Top-of-the-line infotainment systems are an important part of purchasing a new vehicle, and the new Wrangler will offer consumers one of the best systems on the market today. Similar to other Jeep models, the Wrangler will include the latest Uconnect 4.0 infotainment system. New for this year, however, are three different screen sizes, allowing SUV buyers to match their vehicle's entertainment system to their exact needs.
If you're interested in learning more about the new features and configurations of the new Jeep Wrangler, you should be sure to test drive this vehicle when it hits markets later this year.