5 Places to Check Out in the Power & Light District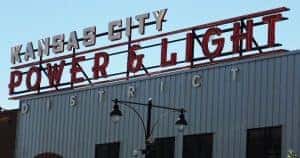 It's no small wonder the Power & Light District is often referred to as one of the biggest drawcards to Kansas City. Once the sun kisses the horizon, this part of the city simply lights up and beams its glory. Locals find this the perfect time of day to let their hair down and experience a scintillating nightlife that is tough to find anywhere else. These are some of the favorite local spots when visiting this exciting part of the city.
Let the Power & Light District Entertain You
Live music is always welcome to both locals and visitors, and the Power & Light District is in no short supply of the ideal venues. Angels Rock Bar offers visitors a glimpse into some of the best musical talent in the form of live bands. Those who prefer to dance the night away won't be disappointed as the bar also hosts DJs from all over the nation to provide patrons with high-energy rhythm and bass that allows them to dance the night away.
The district also offers a unique take on piano venues with Howl at the Moon, where guests experience a unique experience in the form of a piano duel.
Great Stops for A Gastronomical Delight
No night on the town is complete without experiencing the local restaurants and bars. It takes more than just an upscale bar to keep its patrons coming back for more, and Cleaver & Cork knows the secret formula to keep their patrons happy. From a selection of brews on tap to an impressive wine cellar, this is more than just the average pub stop. The restaurant part of it offers fresh farm-to-table cuisine and sports dishes such as organic Wild Isles salmon and oyster mushroom toast.
For dessert, visitors can head over to MeMa's Bakery, an old-fashioned bakery that offers sweet treats such as pastries and cakes.
Pull Out the Plastic
There is nothing more exciting than a city with a vibrant nightlife that includes an incredible shopping experience. The retail segment of the Power & Light District offers sublime retail therapy with a strong focus on body rejuvenation and health. Those who wish to have a full-body pamper and grooming session should consider booking a slot with Zafar Salon Spa & Boutique. They offer treatments that range from facials to massages and everything in between.
There is also a boutique and a stylist section to provide men and women with the perfect wardrobe. A complete range of salon and spa home treatments are available for purchase, which just completes the whole experience.
The Power & Light District also offers Public Safety Office and restrooms to ensure the safety and comfort of all visitors. When the regular parking areas become too crowded, there is ample rooftop parking available. There is no need for Kansas City visitors to be stranded on the fringes of town when all the excitement is happening at the Power & Light District. A selection of fine hotels provides ample accommodation and offer fine-dining experiences and entertainment as well.
This photo, "Kansas City Power & Light District," by Paul Sableman used under CC BY 2.0. "Kansas City Power & Light District" is licensed under CC BY 2.0 by Lee's Summit Dodge Chrysler Jeep Ram.